Entertainment
News
Toyin Lawal Puts Her Beauty in display in a new Video On Instagram (VIDEO)
Toyin Lawal Puts Her Beauty in display in a new Video On Instagram (VIDEO)
Beautiful Fashion Designer, Toyin Lawal Warns Her Colleagues Not To Put Her on Speaker When She Calls
 Toyin Lawani, popularly known as Tiannah is a popular Nigerian fashion designer, stylist, interior designer, and entrepreneur. She has taken the Official Instagram page to share a new video, in the video, she warned her colleagues not to put her on speaker when she calls them. It's true that some people like to put phones on speaker when they are receiving calls.
However, Toyin Lawal is one of the most beautiful Nigerian celebrities and also one of the most popular fashionistas in the Nigerian entertainment industry.
Toyin Lawal said:
"DON'T PUT ME ON SPEAKER, I've warned you
After a year, I decided to perm my hair, well every noticed I looked different today"
See beautiful pictures captured from the video: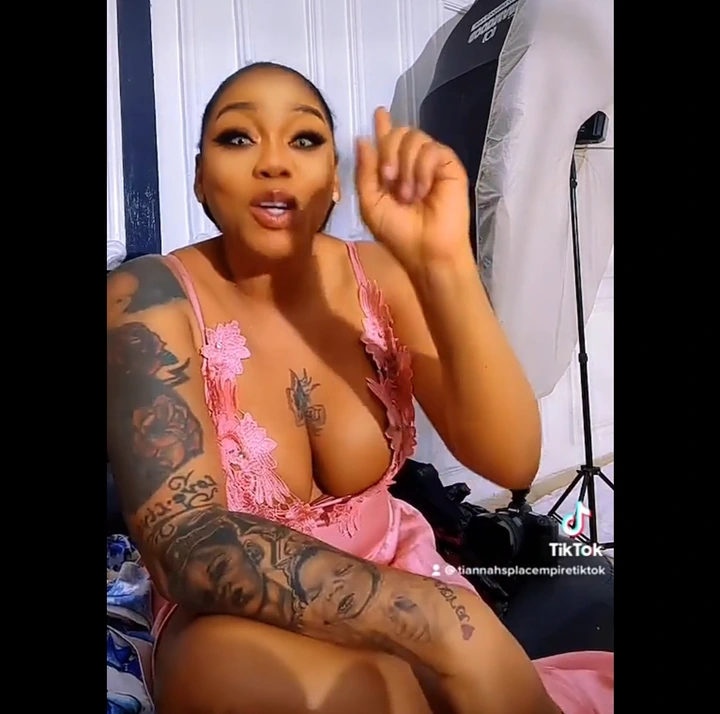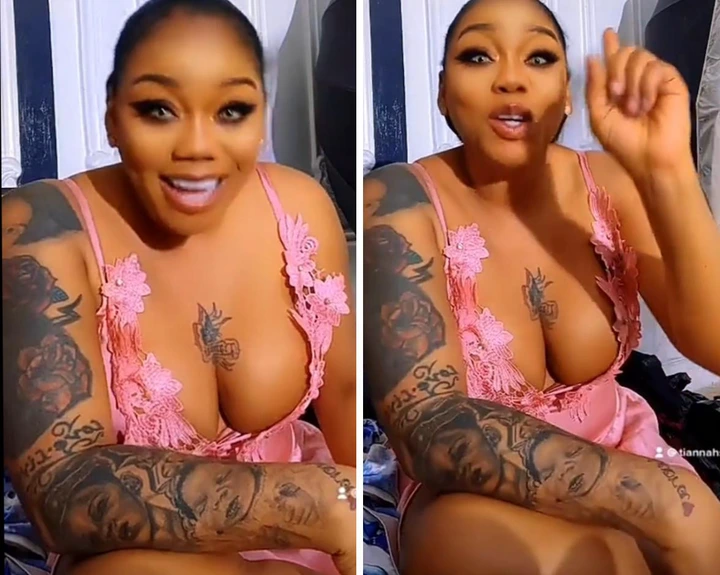 You can click HERE to watch the video on her official Instagram page.
Read her caption in the screenshot below: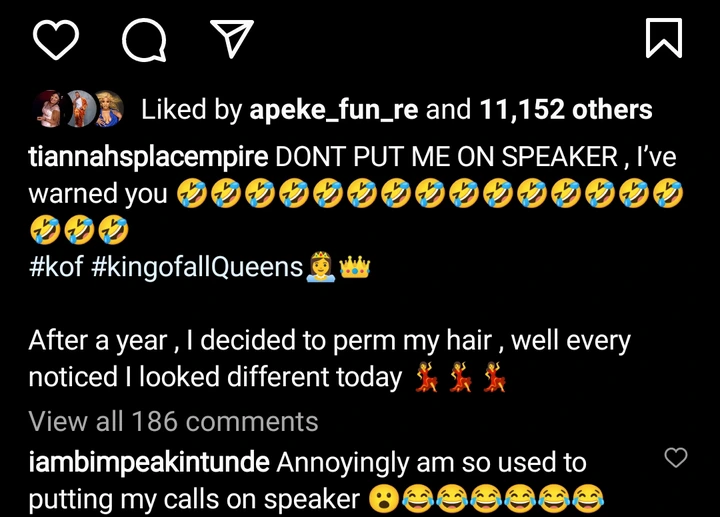 However, Toyin Lawal is one of the controversial Nigerian celebrities, she has almost two followers on Instagram. Do you also put your phone on speaker when receiving calls?