Entertainment
News
My butt*cks are small but I'll continue to.. – Actress Jemima Osunde
Nollywood actress Jemima Osunde has used her Instagram story to draw attention to herself with emphasis on her buttocks as she claimed that she's going to attract much more attention to it irrespective of its size, on the internet after a fan made remarks about it.
Being an actress or a celebrity exposes you to a lot of things and people who try to access you, make both mental and physical assumptions or conclusions about who you are, what you represent and the features they feel you possess, and then go ahead to push it to the world or directly to you through the same medium.
The actress shared a screenshot of a reply about her from a fan of hers who claims to have a crush on her, but his problem is that she doesn't have a bigger backside, which further made her say a prayer that God would do it for her. While reacting more to it, she stated that it's actually an issue for anyone that takes the remarks about her on social media to heart and then laughed over it all.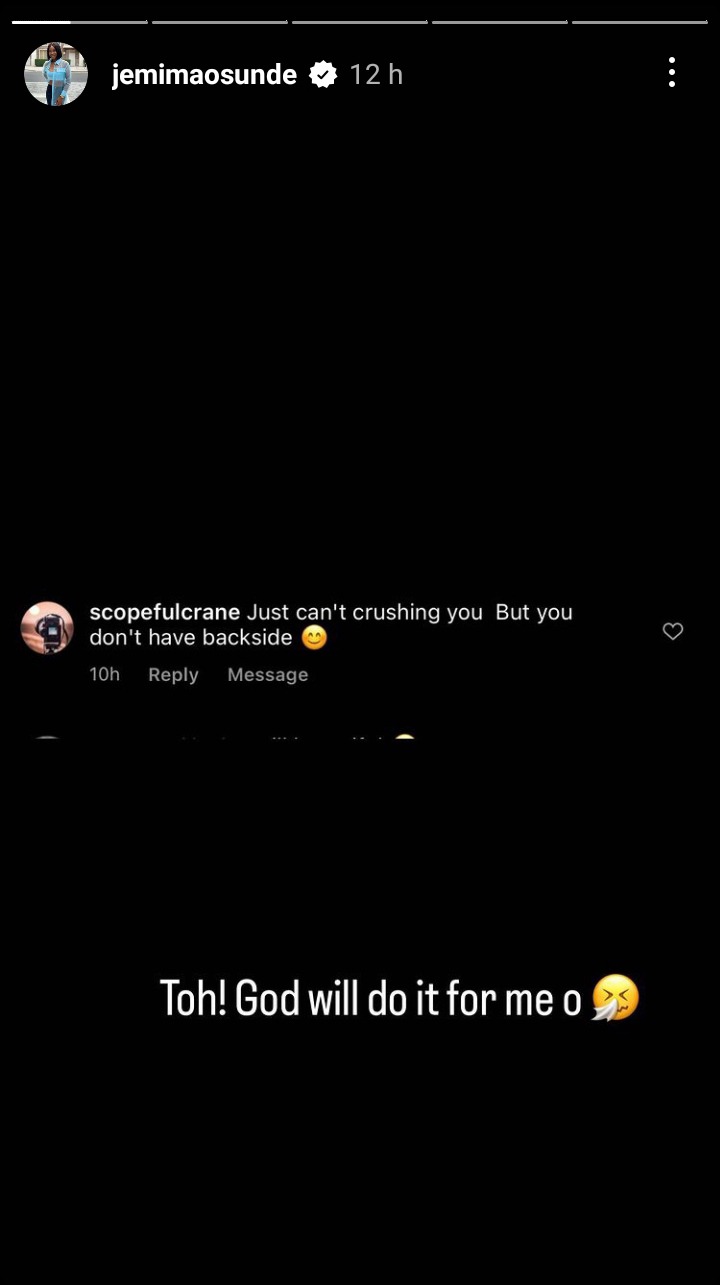 According to her, it's obvious that her buttocks aren't big but she will continue to tension people on social media with it and thus prayed again that God should help her. In her words but in Pidgin language, which can be translated as, "I'm not the one you people will put to depression."