The best Mother's Day gifts for Mom in 2023
The shopping experts at CBS Essentials have just made finding the perfect gift for mom much, much easier. We've rounded up the best Mother's Day gifts in 2023. How did we find them? And more importantly, how we do we know that they're the best? Well, we consulted our team, read customer reviews across the internet and even asked our own mothers what they want this year. 
The result? A wide variety of great gift ideas for your favorite lady.  
We've found Mother's Day gifts that suit a wide variety of budgets and a wide variety of moms, including gift ideas from Apple, KitchenAid, NuFace, Magnolia Bakery and so much more. Keep reading for some Mother's Day inspiration and get your hands on a gift for Mother's Day now. 
---
Top products in this article:
Best headphones for Mom: Apple AirPods Pro 2, $200 (reduced from $249)
Reviewer-loved facial toner: NuFace Trinity, $339
Send Mom a bakery treat: Magnolia Bakery Mother's Day dessert sampler pack, $65
---
CBS Essentials has found the best Mother's Day gifts for mom in 2023. Whether she loves to bake, listen to music and podcasts, work out, build out her skincare collection or just take a well-deserved nap, we'd bet she'll appreciate these gifts. 
The best Mother's Day gifts
Mother's Day is Sunday, May 14. If you haven't found a Mother's Day gift yet, you'd better start shopping. 
Apple Watch Series 8 (41mm)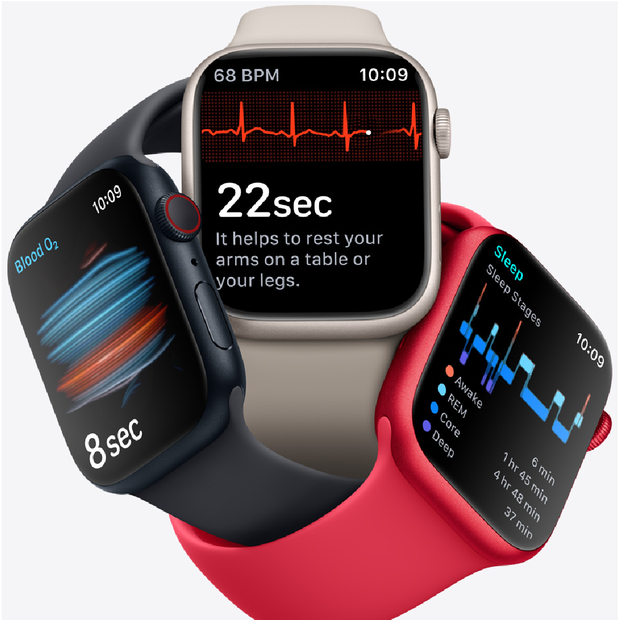 Why gift Mom an Apple Watch in 2023? It's not just a fun and trendy tech device that lets Mom access her messages on the go, it's a gift that can help her manage her heart and lung health. (The Apple Watch 8 has a number of health-tracking features, including an optical heart sensor, an electrical heart sensor for ECG readings, a blood oxygen sensor and a new body temperature sensor.)
The Apple Watch Series 8 features the new S8 chip for improved performance and an always-on display. The battery life can be extended to 36 hours when in low-power mode. The Apple Watch 8 features a durable design and is swim-proof, dust-proof and crack-resistant. You can find it in four different colors.
The 41mm Apple Watch 8 lists for $399 on Apple's website; the 45mm Apple Watch 8 costs $30 more. Right now, the smaller Apple Watch 8 is currently priced at $329 at Amazon and the larger is $359, so now is a great time to buy.
Apple Watch 8 GPS (41mm), $329 (reduced from $399)
Apple Watch 8 GPS (45mm), $359 (reduced from $429)
---
Apple AirPods Pro 2
Upgrade Mom's AirPods. The latest Apple AirPods Pro 2 earbuds have an upgraded wireless chip for improved audio functionality, a new low distortion driver for clearer audio and improved active noise cancellation. The Apple AirPods Pro 2 provide truly custom sound: You can use your iPhone's camera to analyze your unique ear anatomy and find the perfect audio settings for you.
The design of the AirPods Pro 2 is fairly similar to the previous generation, but Apple has introduced touch control to the AirPods Pro 2 to help users more seamlessly control their AirPods.
The best part? Apple AirPods Pro 2 have been reduced to $200, just in time for Mother's Day.
Apple AirPods Pro 2, $200 (reduced from $249)
---
Aerogarden
How does Mom's garden grow? If the important woman in your life has a green thumb, Amazon has a deal for Mom you'll want to check out: The Aerogarden Sprout hydroponic indoor garden is less than $50 on Amazon, half off its original price.
The LED lights are energy-efficient and provide a full spectrum of light that tunes to the specific needs of the included plants, maximizing photosynthesis and leading to rapid, natural growth and abundant harvests. With the gourmet herb seed kit included (three seed pods containing Genovese basil, curly parsley and dill) and a three-ounce bottle of all-natural plant nutrients patented by Aerogarden, Mom will have everything she needs to get started.
Even if Mom doesn't have a green thumb, she'll be surprised at the herbs and veggies she can grow with the help of a smart garden kit. Given Amazon's blazing fast two-day shipping (and in some areas, next day shipping), the Aerogarden makes a great last-minute Mother's Day gift. (It makes a fun gift for yourself, too!)
Aerogarden Sprout hydroponic indoor garden with seeds kit, $50 (down from $100)
---
Casper silk pillowcase and sleep mask set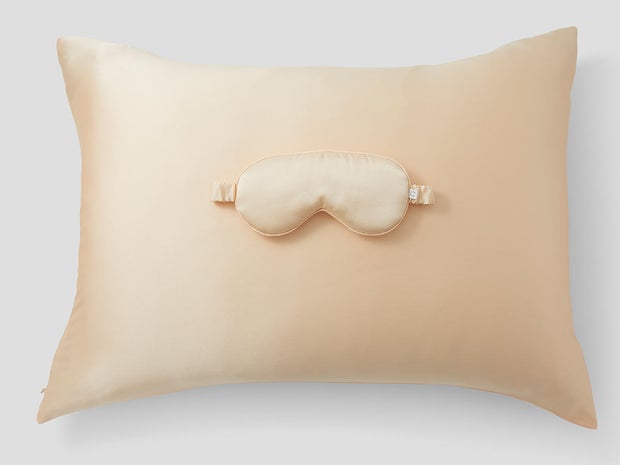 Give Mom the gift of frizz-free hair and happier skin this Mother's Day. The Casper silk pillowcase and sleep mask duo is made with 100% mulberry silk. It has been claimed that the material can protect hair and skin from friction damage. The luxe-looking duo comes in three different colors. 
Casper silk pillowcase and sleep mask set, $60 and up (reduced from $119)
---
The Peloton Bike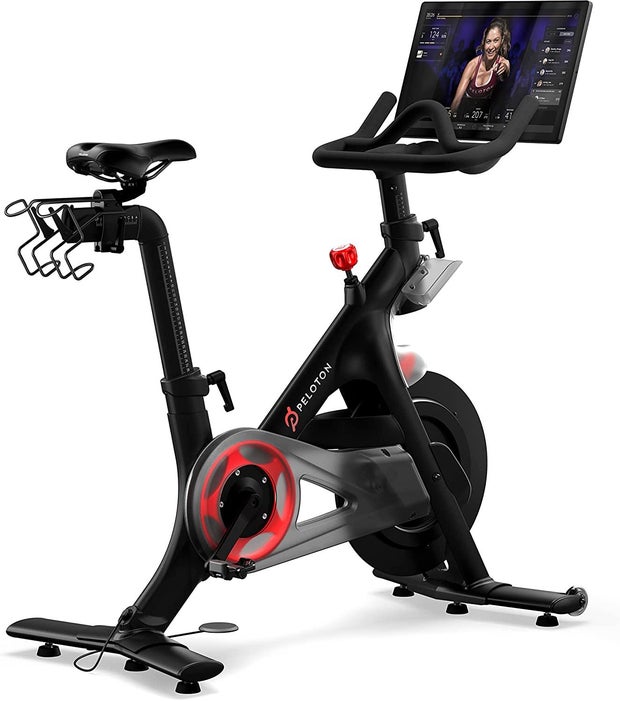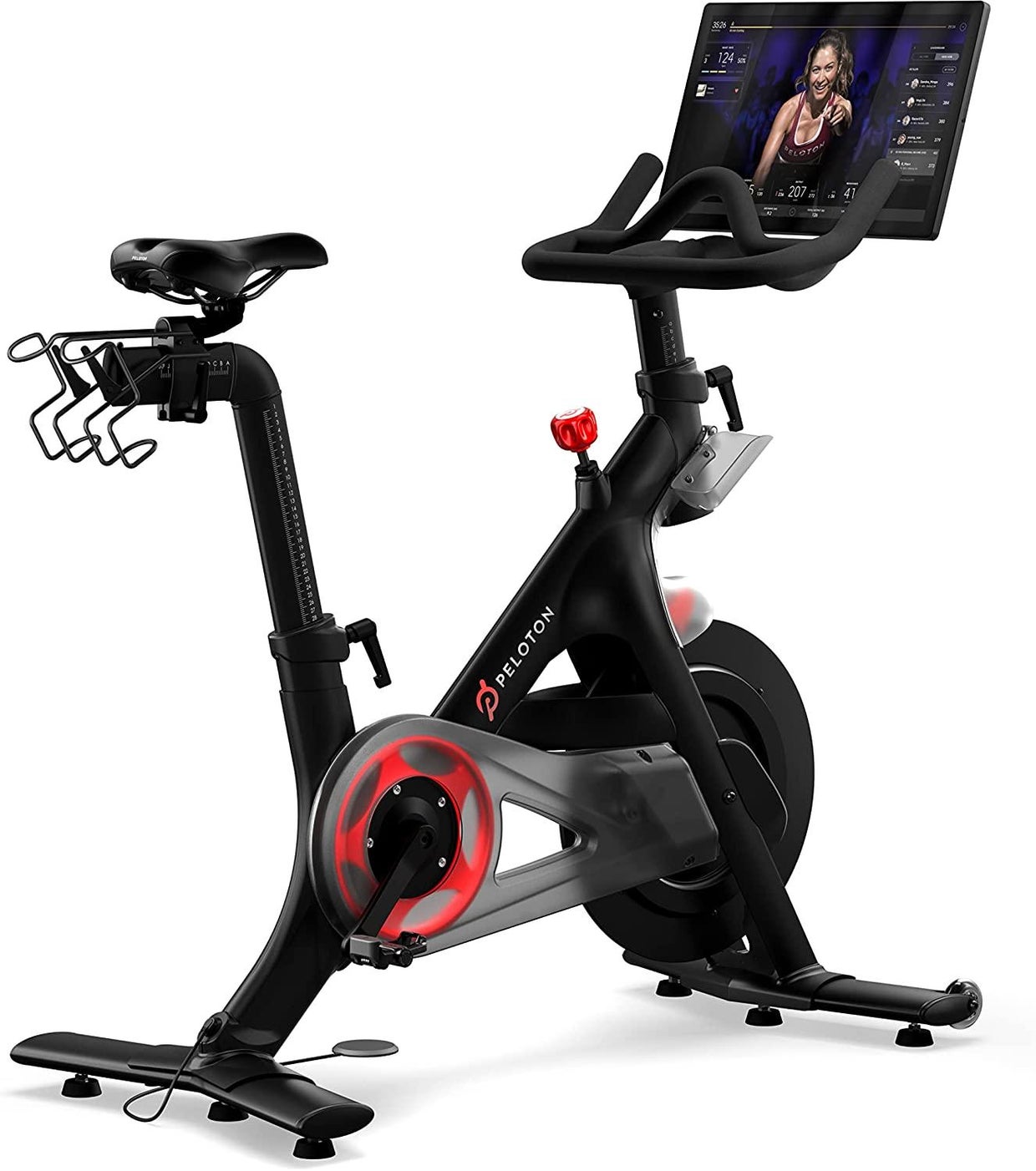 Does the mom in your life like to workout at home? Have her clip into a Peloton Bike for a cycling workout like no other. 
This small-space-friendly bike features delta-compatible pedals, a resistance knob for manual control, a two-channel, rear-facing stereo speaker system with 16W of total power, 10-point multitouch touchscreen, USB micro port, 3.5mm headphone jack, Bluetooth 4.0 connectivity, 5MP front-facing camera, built-in microphone and volume buttons.
A Peloton All-Access Membership ($44 monthly) must be purchased separately to access Peloton content on your Bike. Membership offers unlimited access to Peloton's entire library of content available on your new Bike and through the Peloton App. 
---
Oura Ring Gen3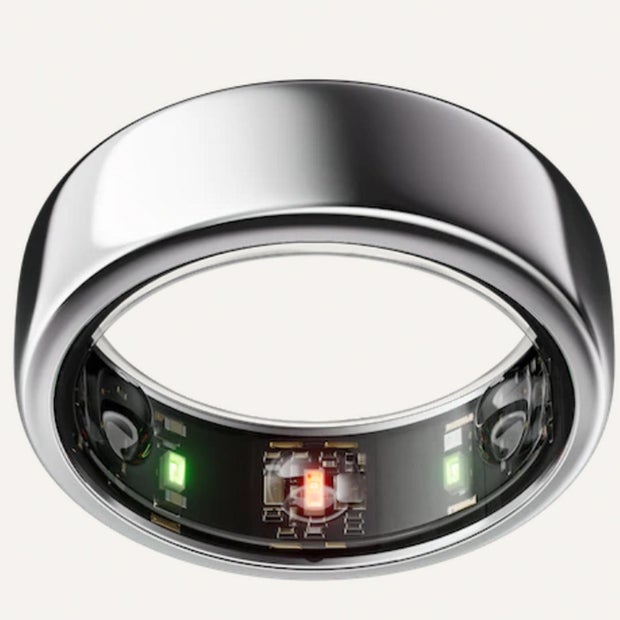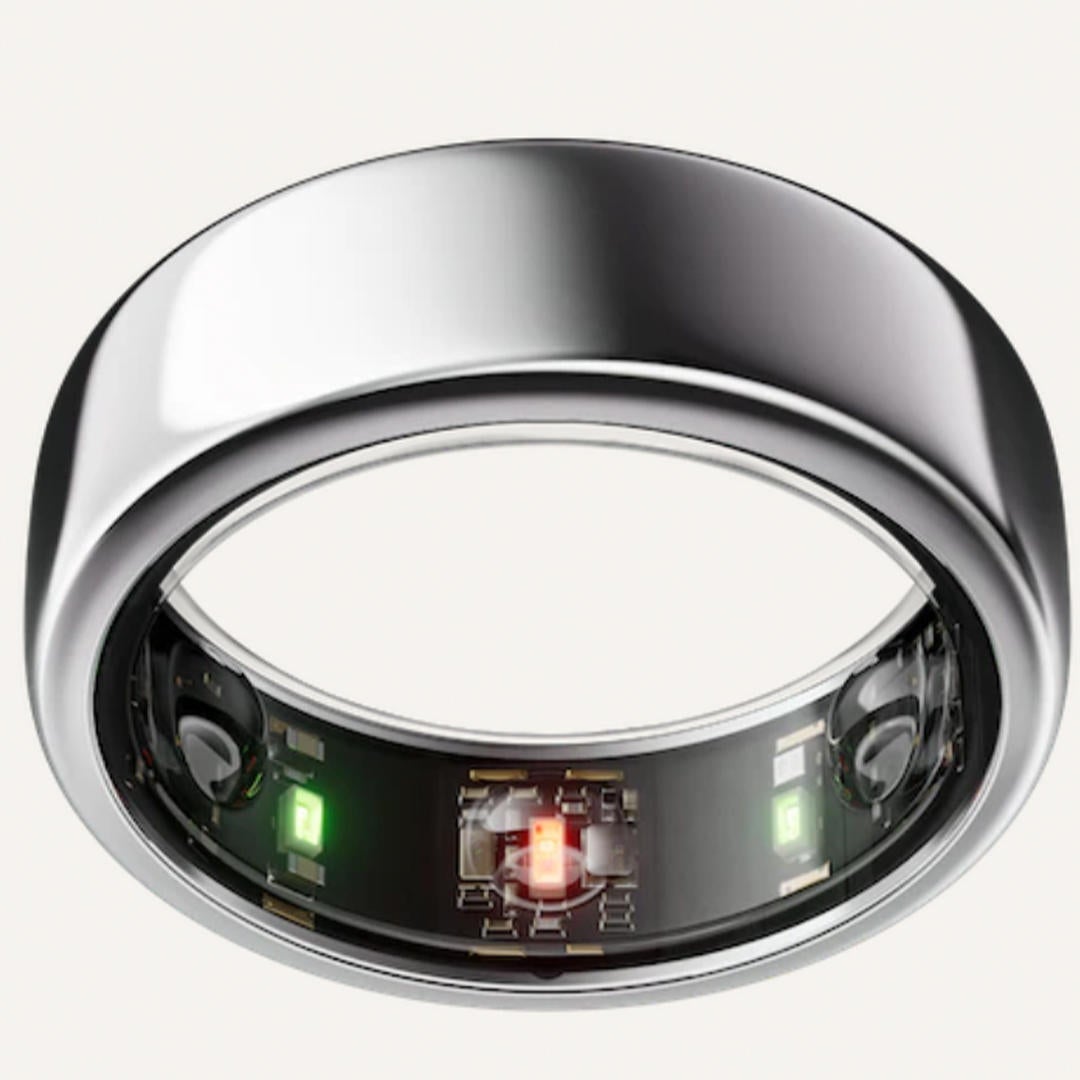 Traditional activity trackers often have a high-tech look that doesn't quite fit formal occasions. That's why we like the Oura Ring — the tracker is designed to look great in any situation.
The Oura Ring tracks how well you sleep, your daily movement and heart rate, can help set health goals, take you through guided meditations and more. This small wearable can sync your health and workout data from your favorite apps through Apple Health, Google Fit, Strava and Natural Cycles.
Available in two styles and five metal finishes. Price varies by finish.
---
Treat Mom to Magnolia Bakery's famous banana pudding
If you don't live somewhere with a Magnolia Bakery location, have no fear. You can order the iconic bakery's famous banana pudding and more to be delivered nationwide. And Magnolia Bakery now even has a Mother's Day collection to get you inspired for May 14. 
If the bakery sounds familiar to you, there may be a couple of reasons why: You might be a New Yorker who knows their way around a perfect cupcake, or maybe you're just a fan of "Sex and City" and you remember drooling during the episode where Miranda and Carrie treat themselves to the tastiest-looking Magnolia Bakery cupcakes television has ever seen. 
Shop the Magnolia Bakery Mother's Day dessert sampler pack that includes chocolate and vanilla cupcakes plus banana pudding below. Or hit the button below to shop the full Mother's Day dessert collection.
Magnolia Bakery Mother's Day dessert sampler pack, $65
---
Shop the new Monos x Magnolia Bakery spring collection
You know what pairs perfectly with a Magnolia Bakery dessert delivery? A piece of luggage from Monos' new collaboration with the bakery, featuring two special spring colors inspired by its most popular desserts. There is a pastel yellow inspired by Magnolia Bakery's famous banana pudding. And the collection also includes a lavender colorway inspired by Magnolia's purple icing and cupcakes.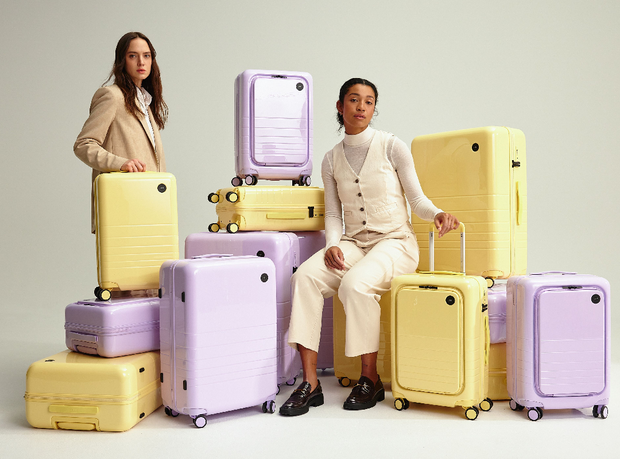 You can get all of your Monos favorites including carry-ons, check-ins and bags in these fun spring colors. We love Monos luggage for its durability and high-quality vegan-friendly materials. Every Monos suitcase comes with a lifetime limited warranty and Monos bags come with a two-year limited warranty, so you can be confident that your purchase will last.
You can shop the Monos x Magnolia Bakery collection now. Prices range from $80 to $435.
Shop the Monos x Magnolia collection 
---
KitchenAid Pro 5 Plus 5 Quart Bowl-Lift stand mixer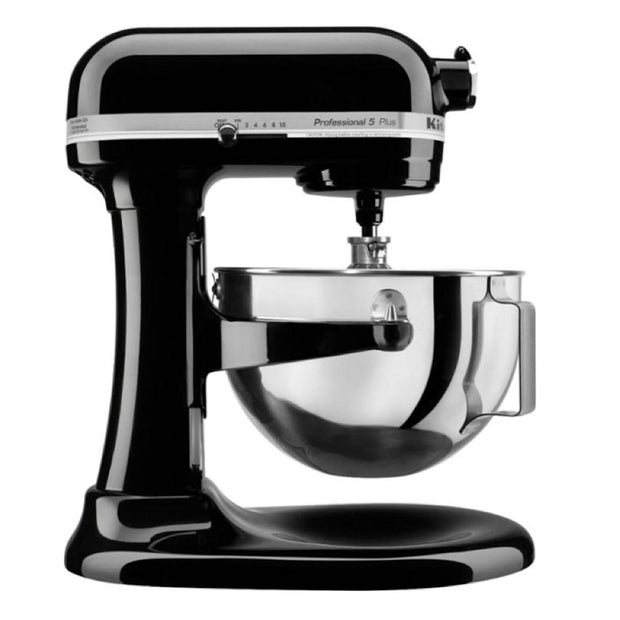 This KitchenAid stand mixer, a versatile and powerful upgrade to the kitchen arsenal of anyone who loves to cook or bake, is $50 off right now. 
The mixer fits a 5-quart capacity bowl, has 10 speed options and comes with three beater attachments.
KitchenAid Pro 5 Plus 5 Quart Bowl-Lift stand mixer, $400 (regularly $450)
---
NuFace Trinity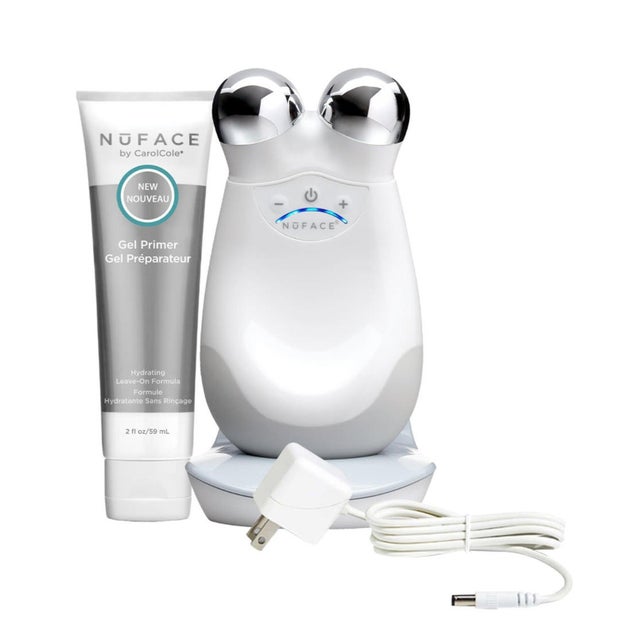 Skincare obsessives love this micro-current facial-toning device. The makers of NuFace Trinity claim it will tone, lift, and contour facial muscles to reduce the appearance of fine lines and wrinkles. 
Yes, it really works. Click here to learn why one CBS Essentials senior writer thinks everyone should add NuFace to their skincare routine.
---
Pit Viper The Moontower Admirer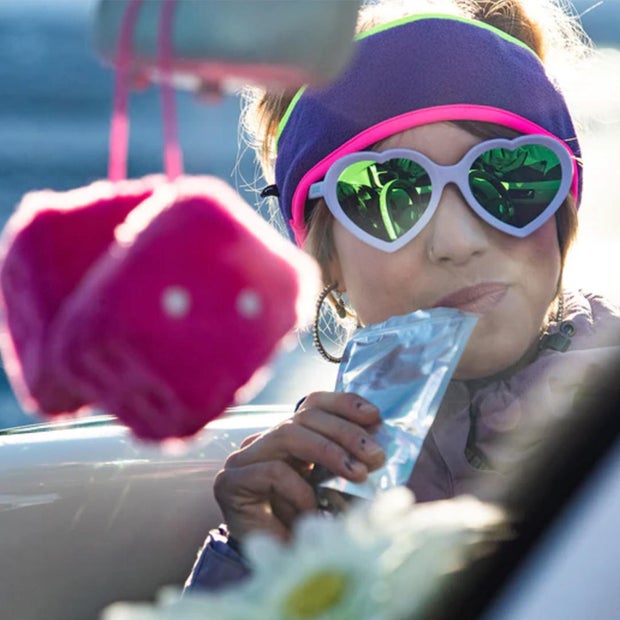 She's not like a regular mom, she's a cool mom. And she deserves fashionable, high-quality shades that fit her personality. These heart-shaped, polycarbonate sunglasses are a fun and stylish gift for your mama this Mother's Day. 
While we love the purple shade, The Admirers are also available with white, red and black frames. 
Pit Viper The Moontower Admirer, $70
---
Stakt The Mat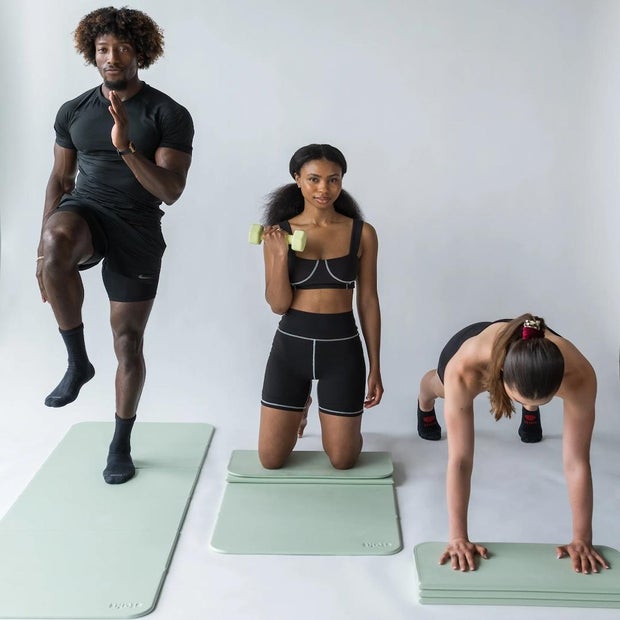 Is Mom into fitness? This yoga mat does the work of two products in one. Fold it and it doubles as a block. Plus, it's twice as thick as your typical yoga mat for added comfort. Find this "as-seen-on-Shark Tank" product in three colors.
---
Redliro under desk treadmill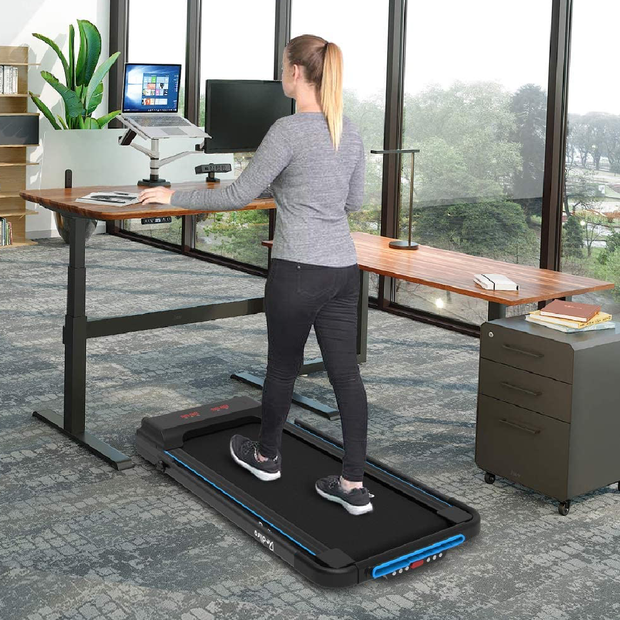 Mom wants to walk, jog AND work. This under-desk treadmill will help her get more movement into her daily routine. This motorized walking and jogging treadmill offers 12 preset exercise modes, as well as the option to manually adjust the setting for her perfect workout. 
Redliro under desk treadmill, $295 after coupon (reduced from $470)
---
Quince 100% leather motorcycle jacket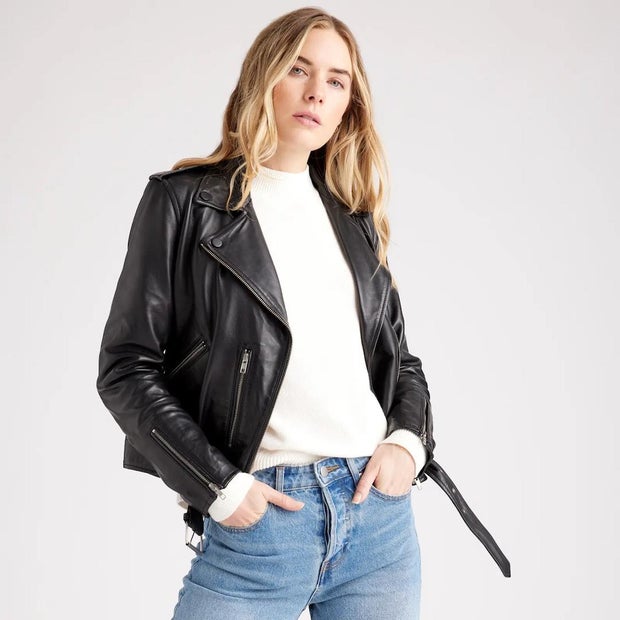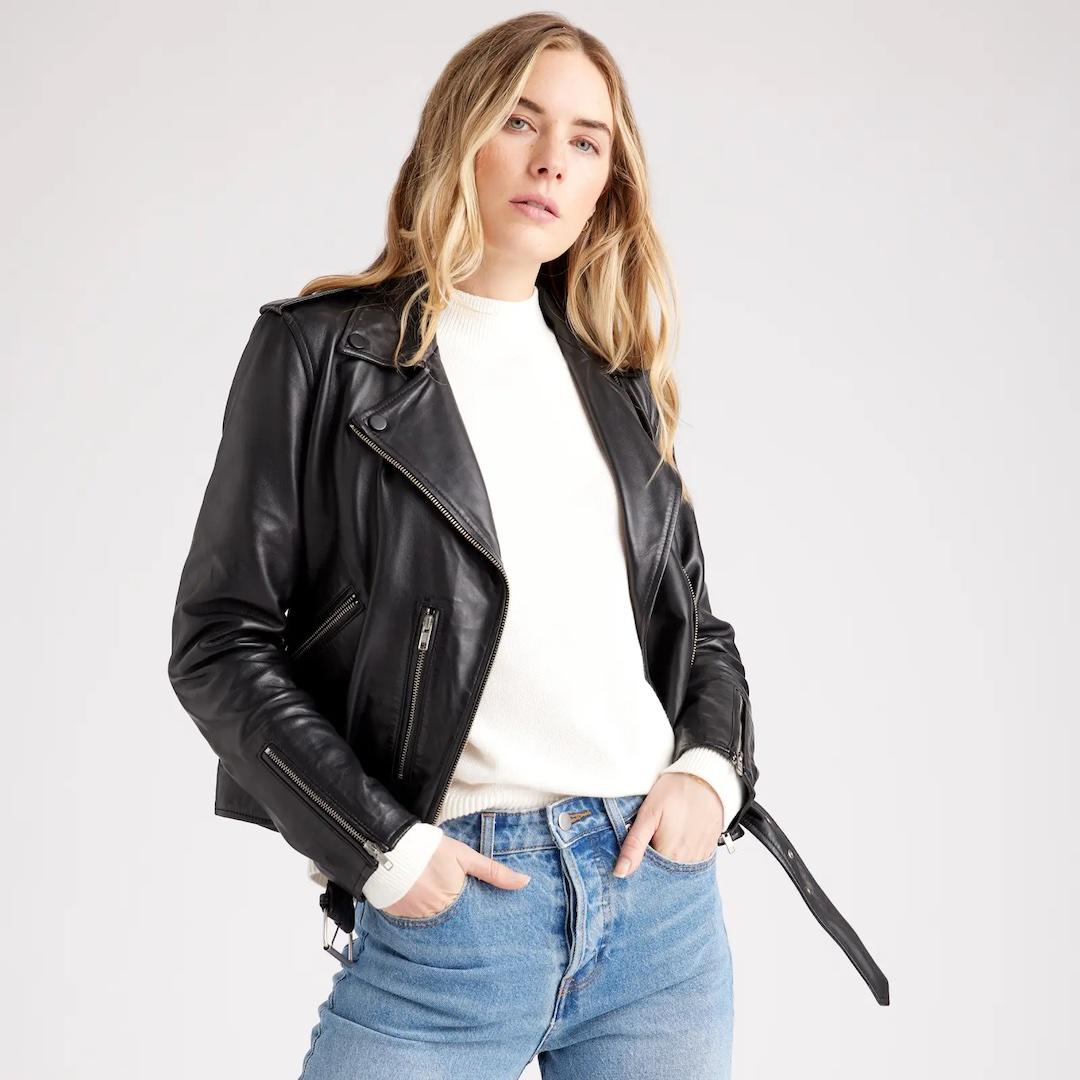 Why not gift your cool Mom a new leather jacket?
"I really wanted a cool moto jacket for fall to look great with everything from dresses to leggings," CBS Essentials writer Leah Groth said.
"I am quite picky when it comes to leather, but Quince is famous for using high-quality materials, like leather, cashmere and linen, and selling expensive-looking pieces for a fraction of the price of their competitors. This moto jacket seemed too good to be true. A stylish 100% leather jacket for $150? However, as soon as I tried it on, I knew it was the one. The leather is buttery and soft and the cut is incredibly comfortable. I showed it to my husband and he couldn't believe that it didn't cost three times as much. I love it so much that I am ordering it in the cognac color as well."
Quince 100% leather motorcycle jacket, $150 (regularly $530)
---
Fig.1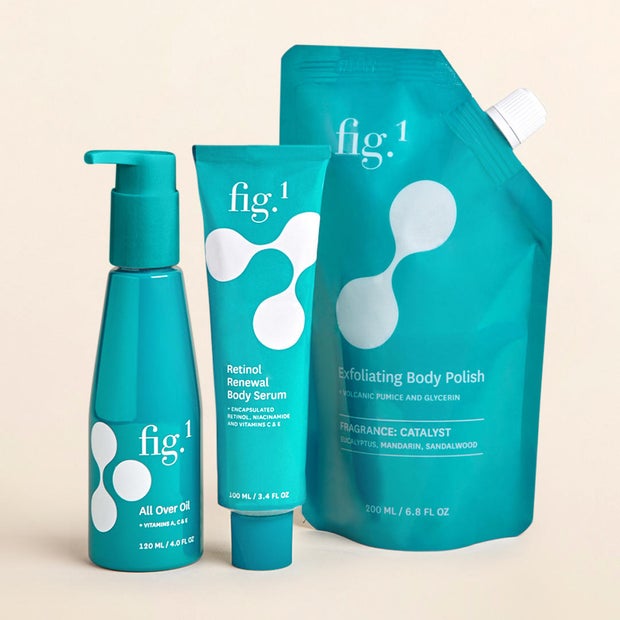 Upgrade mom's entire shower routine with Fig. 1's body care collection. The gift-worthy line includes an exfoliating body polish, a body serum and a body oil. 
The brand's Retinol Renewal Body Serum is made with encapsulated, slow-release retinol to reduce the appearance of crepey skin and age spots. Fig.1's All Over Oil is made with a combination of vitamins A, C and E to provide antioxidant support and nourish and maintain skin barrier. It also has squalane to hydrate and condition the skin. 
The exfoliating body polish is formulated with fine-grain volcanic pumice and glycerin. It's the only scented product in the line and its scent features eucalyptus notes with fresh mandarin and sandalwood. CBS Essentials senior writer Lily Rose loves the way that it smells. "It's just the right amount of scent. It refreshes my senses in the shower but doesn't cling to my skin all day and interfere with perfumes," she said.
Fig.1 full body set, $88 (regularly $104)
---
Instant Pot Dual Pod Plus

Can't decide between Keurig and Nespresso for Mom? Instant Pot makes a dual coffee and espresso maker, the 4.4-star-rated Instant Pot Dual Pod Plus. 
This kitchen gadget is compatible with K-Cup pods, Nespresso capsules and ground coffee when used with the included reusable pod. It lets you brew up to 12 ounces of coffee and up to 6 ounces of espresso at a time.
Instant Pot Dual Pod Plus, $160 (regularly $175)
---
FP Movement x Hatch Good Karma maternity high neck runsie
If you're on the hunt for the ideal Mother's Day gift for the pregnant mama in your life, Free People is here to save the day. The brand's activewear label FP Movement has just dropped its first-ever maternity activewear line in collaboration with Hatch, a company dedicated to maternity and post-partum fashion. 
Find FP Movement activewear favorites like runsies, leggings and crop tops, now fabricated to accommodate a bump. With this line, there's no need for her to change her fitness-loving style just because she's pregnant. She can still wear her FP Movement. And because these pieces are so stretchy, they can be worn postpartum as well.
The uber-comfy maternity runsie above comes in two colors. Plus, shop the full FP Movement x Hatch collection by clicking the button below.
FP Movement x Hatch Good Karma maternity high neck runsie, $118
---
Apple iPad Pro (2022)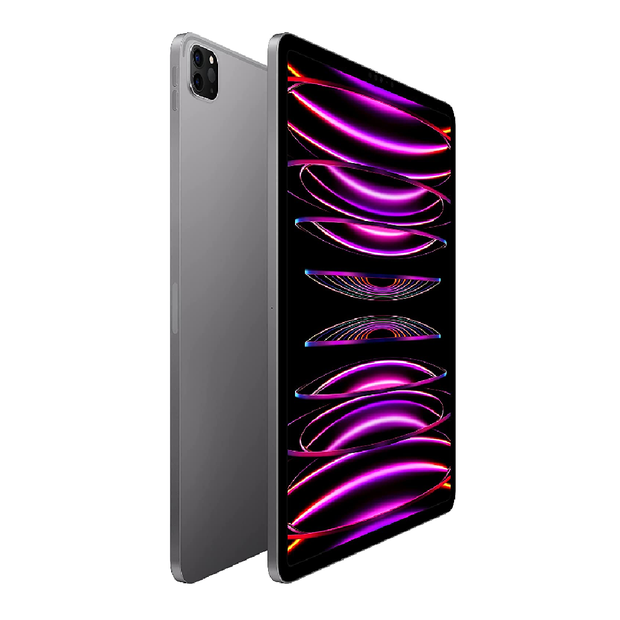 Your tech-obsessed Mom probably has her eyes on the new Apple iPad Pro. Apple's high-end tablet, the iPad Pro, features a Liquid Retina XDR display, a pro camera system (12 MP wide; 10 MP ultrawide) and a Thunderbolt port for lightning-speed data transfers. Looking for a traditional laptop experience? It's compatible with Apple's Magic Keyboard. 
The latest iPad Pro comes with several major upgrades. One of the most notable changes is that the 2022 iPad Pros are equipped with the M2 chip, the same fast and powerful chip included in the latest MacBooks. The M2 chip makes this the fastest iPad yet — and an excellent choice for video editing, streaming or gaming.
The Apple iPad Pro is available with an 11-inch Liquid Retina display or a 12.9-inch Liquid Retina display. Memory configurations range from 128GB to 2TB. You can also choose between cellular and Wi-Fi only connectivity options.
11″ Apple iPad Pro 4th generation (Wi-Fi, 128 GB), $792 (reduced from $799)
12.9″ Apple iPad Pro 6th generation (Wi-Fi, 128 GB), $1,049 (reduced from $1,099)
---
The Pioneer Woman Mother's Day gift guide
Does Mom love The Pioneer Woman and the country living aesthetic? Shop Ree Drummond's favorite jewelry, kitchen items, handbags and more for Mother's Day.
The Pioneer Woman 3 quart cast iron Dutch oven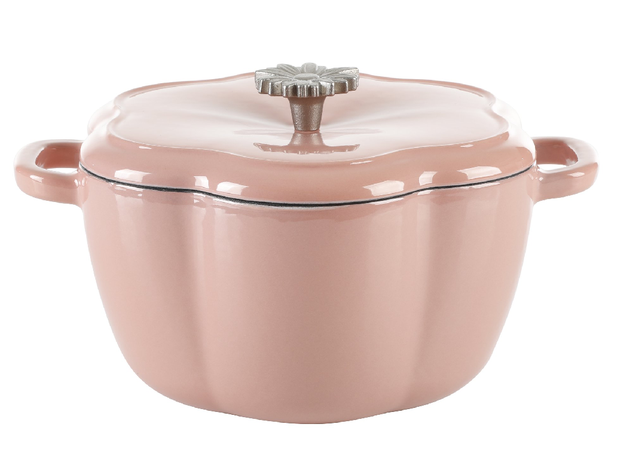 Cast iron Dutch ovens can get pretty pricey, but Walmart currently has an unbeatable deal on this gorgeous three-quart, cast iron Dutch oven from Ree Drummond's popular The Pioneer Woman line. 
The Dutch oven is made with cast iron, a material that distributes heat evenly. It can be used to cook all kinds of casseroles, stews and more. The Dutch oven is safe for use on stove-tops, on the grill and in the oven. The best part is that this already affordable Dutch oven is currently 25% off.
The Pioneer Woman cast iron Dutch oven (3 quart), $30 (reduced from $40) 
---
The Pioneer Woman Fiona weekender bag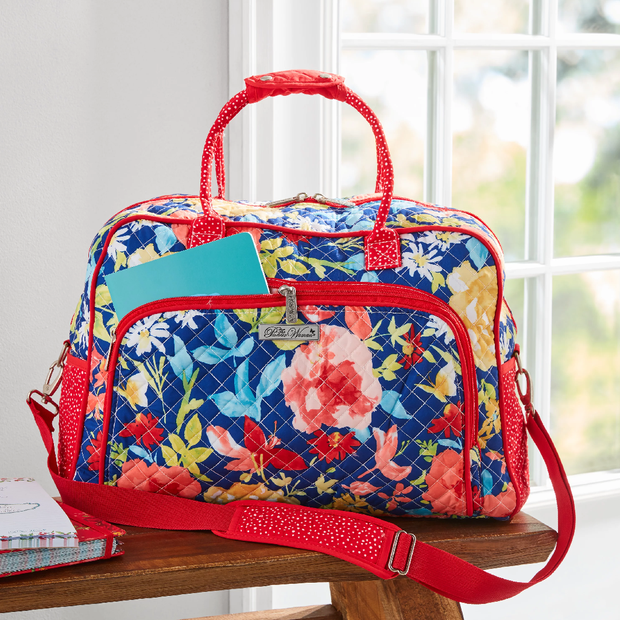 This adorable weekender is the perfect gift for moms that love to travel. It features Ree's signature floral design with polka dot accents and is spacious enough to hold clothing and toiletries for a quick weekend getaway. 
"I was pleasantly surprised by this little wonder that checks off all the things I look for in a weekender bag," wrote one reviewer. "It's the perfect size, the design is very pleasing to the eye and I was shocked by the durability and quality of the bag."
The Pioneer Woman Fiona weekender bag, $40
---
The Pioneer Woman gold-tone earring set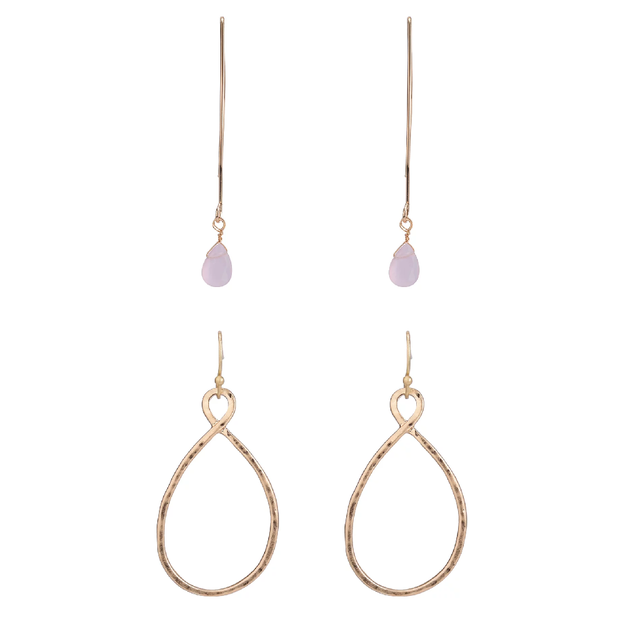 This beautiful, gold-tone earring set comes with two lovely pairs of earrings for Mom. The first is a pale pink semi-precious bead drop pair that adds a subtle pop of color to any look. The second pair offers an elegant hammered twist teardrop design. 
The Pioneer Woman gold-tone earring set, $13
---
Related content from CBS Essentials