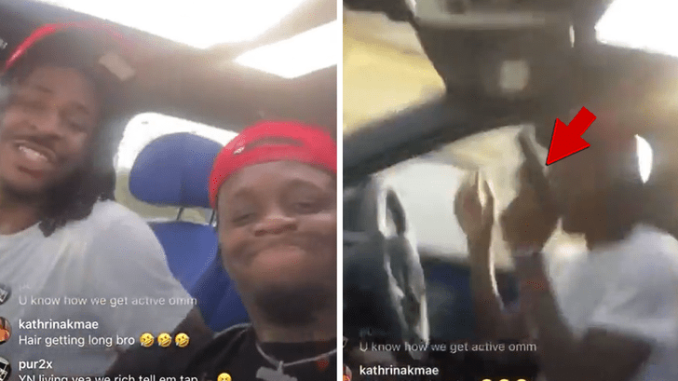 VIDEO: Ja Morant Filmed Holding A Gun On IG Live Again; Memphis Grizzlies Suspends Him (Watch Full Video).
The Memphis Grizzlies just announced Ja Morant has been suspended from all activities pending League review. An NBA spokesperson says they are in the process of gathering more information.
Ja Morant has set social media ablaze with another apparent gun incident … this time flashing what appears to be a weapon Saturday during an IG Live.
DOWNLOAD FULL VIDEO
Morant is having fun in a car with a friend, listening to NBA YoungBoy's album. As the camera pans toward him, you see what appears to be the Grizzlies star holding a gun … just for a second, and then the camera turns away.
Fans recorded the moment and it's making rounds on social. What we don't know … whether the gun's real, and whether it's his.
There was a previous incident in March with Morant and a gun … he was at a Denver nightclub on IG Live, but later said the gun wasn't his.