The best satellite phones in 2023
Sometimes your cell phone connection fails when you need it the most. If you're a frequent traveler or just want to be prepared for any emergency, you might want to consider buying a satellite phone. Satphones make it easy to communicate just about anywhere in the world, past the confines of cell towers. And if you find yourself in a pinch, you may very well need one to reach out for assistance one day. 
---
Top satellite phones in this article
Iridium 9555 Satellite Kit, $1,145 (reduced from $1,300)
---
The best satellite phones in 2023
These devices are a little different than regular phones, but they enable connectivity where you otherwise might not get it at all. Some satellite phones can be used for voice calls, while others are relegated to text messages and email. Many can send SOS signals, transmit GPS locations and more. There are even phones that come with Wi-Fi hubs and routers for your phone to work in locations without any cell phone connectivity.
Not sure which might be right for you? Check out our picks for the best satellite phones in 2023 to keep you connected to your friends and family, wherever you roam.
Iridium 9555 Satellite Kit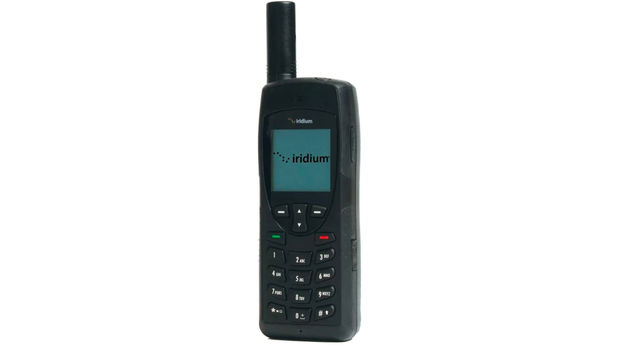 The Iridium 9555 Satellite Kit is an extremely pricey option for off-grid communication, but it's the complete package. Resembling a classic cell phone from the late '90s, this Nokia lookalike is essentially a normal phone with dated functionality. Its rugged, bulky exterior can withstands more than a few tumbles.
You can make calls, send and receive messages and emails, and stay connected thanks to its lengthy 30 hours of battery life. Keep in mind that you'll need to purchase a SIM card with minutes for the phone before traveling. This device would be a godsend if you find yourself in the middle of nowhere needing to reach out for help, thanks to its multiple functions — if you can get over the price.
Iridium 9555 Satellite Kit, $1,145 (reduced from $1,300) 
---
Inmarsat IsatPhone Pro2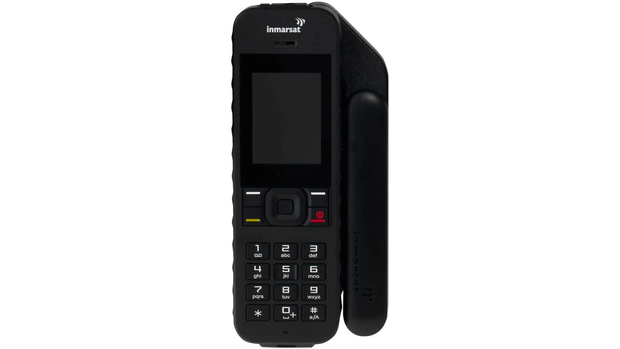 The Inmarsat IsatPhone Pro2 is a little closer to what a "normal" phone might look like, but it's still quite a bit more expensive. It can be used nearly anywhere in the world, however, so that's essentially what you're paying for. You can make and receive voice calls with this satphone, send text messages and emails, and track your position by GPS as you trek toward your destination. 
Plus, you'll be able to keep up with others for a lengthy period of time with this phone. It packs in 8 hours of talk time and 160 hours of standby mode, with water, dirt and dust resistance. It even includes Bluetooth support for hands-free calling, which makes it a great satphone for anyone who's active while out in a remote location. This model is also quite expensive, but for what it brings to the table, it's relatively affordable compared to having a comms-less disaster.
---
Thuraya XT-Lite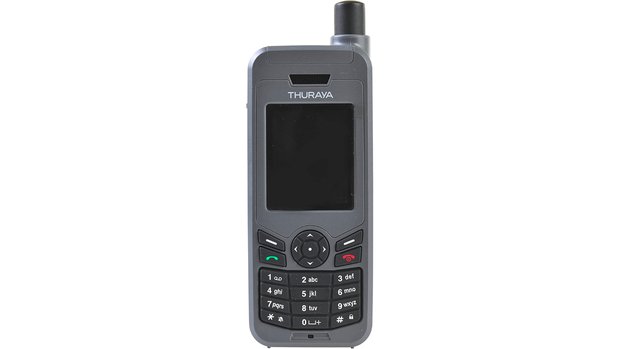 The Thuraya XT-Lite has all the functionality of a regular GSM phone with the same capabilities as other satellite phones, without the need to swap between SIM cards. This rugged candy bar phone automatically swaps between traditional tower service and satellite connectivity without your input, so you'll have coverage wherever you go. Plus, it has a talk time of six hours, but a standby life of 80 hours — it'll be good and ready to go and will have your back for long stretches of time. 
One caveat is that it does not allow for connectivity while you're in the United States, so while this is an excellent choice for traveling abroad, you'll have to figure out another option for at-home excursions. Still, if you're planning on heading out on that long-awaited trip overseas, you won't find a better satellite phone to take with you. 
---
Satellite phone alternative: Garmin inReach Mini GPS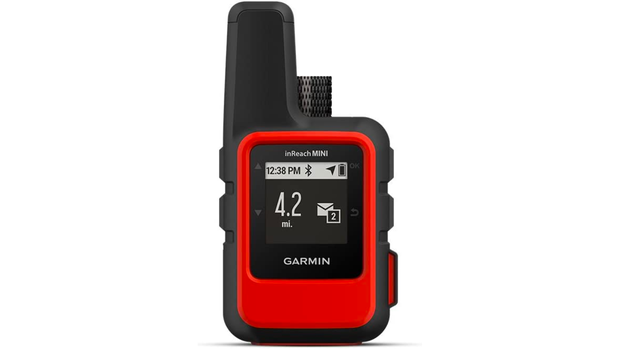 The Garmin inReach Mini GPS is less of a phone than it is a messaging device, but it's everything you need to get you out of a potential jam. It fits in your pocket and allows for two-way text messages by way of the Iridium satellite network. Just type out an SOS message and you'll reach the GEOS emergency response team, on call 24/7 to respond to your messages. 
Thanks to integration with the Garmin Earthmate app, it also allows for access to maps and other helpful info to help you find your way. It's also impact-resistant, rated IPX7 in terms of waterproofing, and super portable. You'll need a satellite subscription to use the inReach Mini, but if you're the type who's always on the go, that's a small price to pay for peace of mind. 
Garmin inReach Mini GPS, $300 (reduced from $350) 
---
Satellite phone alternative: Zoleo Satellite Communicator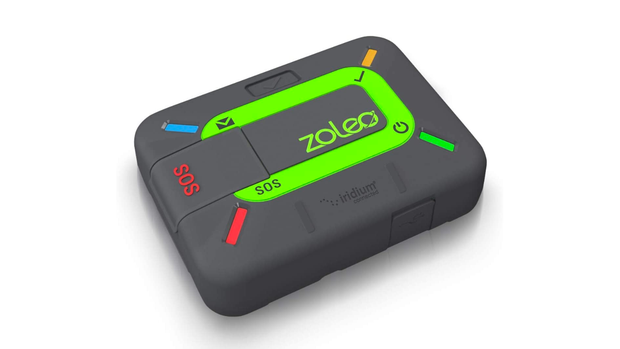 The Zoleo Satellite Communicator is not a phone per se, but if you find yourself in a pinch in the middle of nowhere, you'll be glad that you have it. It uses an app and a Bluetooth connection to enable you to text via the Iridium satellite network. It can also use a cellular connection if need be. 
It also features an on-board GPS to help you track your location as well as a SOS button that comes with 24/7 monitoring. It's a pared down product that can't do nearly as much as other satphones on the market, but it's a great device to have on hand if you find yourself in the middle of the wilderness where normal phone signals can't reach. 
Zoleo Satellite Communicator, $150 (reduced from $200)
---
Still not sure why you might want a satellite phone or how they work in the first place? Check out our satellite phone guide below to get answers to some of your most burning satphone shopping questions.
What is a satellite phone?
A satellite phone or a satphone, is a mobile device that connects directly with satellites in orbit around the Earth instead of cell towers. This makes them useful in areas where there's poor or no cell coverage. 
People often take satellite phones with them outdoor adventures, in emergency situations, or in remote locations. Many look like larger phones, but often have a larger antenna to send and receive signals from space.
How does a satellite phone work?
A satellite phone sends signals to satellites above the Earth. When you make a call, the signal from your phone is sent straight up into space to the orbiting satellite. 
The satellite then relays this signal back down to Earth, either to the recipient's satellite phone or to a gateway that routes the call to a regular phone network. When you receive a call, the process happens in reverse.
Can satellite phones work anywhere?
Satellite phones have the potential to work anywhere, as long as they have a clear view of the sky. They need to be able to link to the satellite they're connecting with. They're designed specifically to work in remote areas where cell coverage can't reach. However, physical objects like mountains or heavily wooded areas can block the signal.
Also, using a satellite phone indoors or underground might be difficult if the phone can't reach the satellite. Satellite phone coverage depends on the network you use as well. Still, they're typically a safer bet than traditional cell towers when it comes to difficult connectivity.
How much are satellite phone plans?
Satellite phone plans can vary greatly depending on factors like your provider, plan, how much data you have, and whether you buy or rent your phone. Monthly service plans typically start around $30 to $50 for the lowest tier services, which typically includes only a limited number of voice minutes and no data. 
Higher tier plans with more voice minutes and data can cost several hundred dollars per month. There may also be additional costs for things like voicemail, text messaging, and data services. Pre-paid plans are also available.
---
Related content from CBS Essentials