A young Nigerian lady leaves wedding guests in shock as she demands times ten of her money after gifting a man N20K during a game.
A video making the rounds on social media captured the moment wedding attendees were called out by the MC of the event to engage in a gender-based game.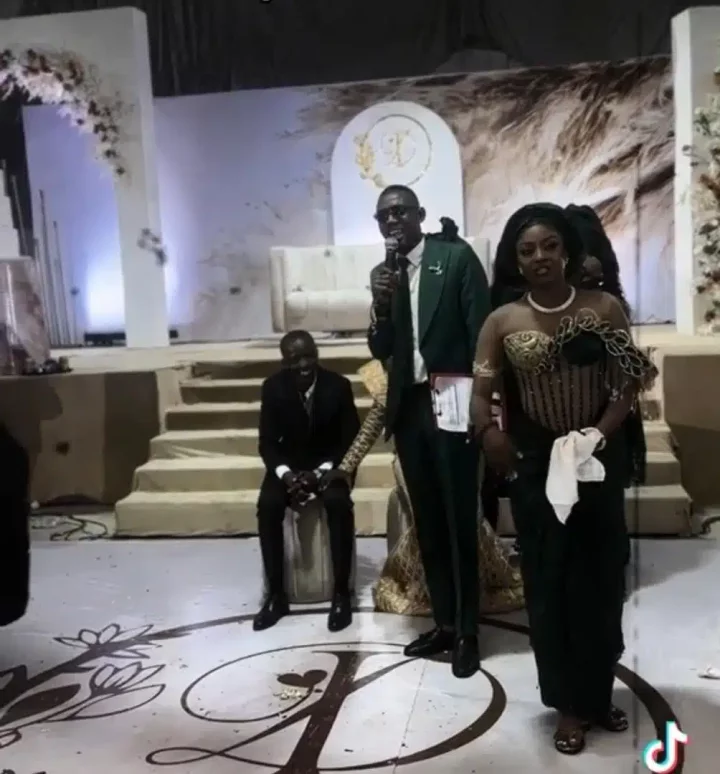 When quizzed by a man to make a demand from a lady, he requested the sum of N20K for the lady he was paired with.
However, when it was the lady's turn to make a request, she demanded ten times the amount he gave the man; a total of N200K. The man obliged by giving her a bail of new naira notes.
Reactions trailing lady who asked man for N200K after giving him N20K
User4473462409824 reacted: "Ladies. One behind the camera already called the guy OLE when the guy asked for 20k."
McBami responded: "Women supporting women."
Ugonna Precious wrote: "Love me how the bride celebrated her friend's win."
Favour: "Sporty bet." Goo-ata: "l investment and better interest."
Debby: "My friends no serious them never do wedding once."
McBami responded: "You can motivate them… the Tirst one that attempts will have me anchor the wedding for 70% free."
Watch the video below …