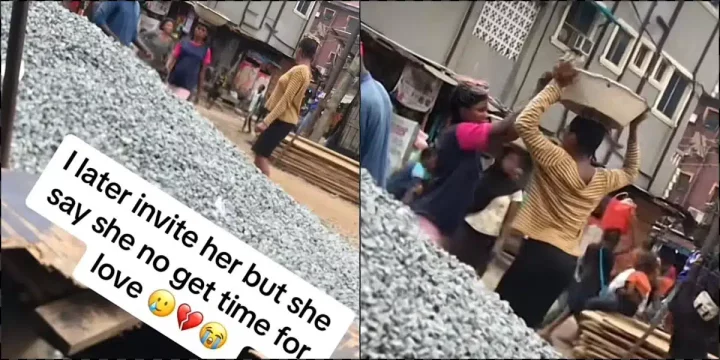 A young Nigerian man stirs mixed reactions as he spots his female crush working as a labourer to make a living at a construction.
In the video, the lady in question, unaware of being recorded, patiently waited for her turn to carry building stones on her head.
The user @famouscruise on the TikTok platform expressed discontent with the nature of the job of his crush while feeling concerned for her.
Sharing the video, he stated how she refused his advances while emphasizing focusing on her own life.
"I saw my crush today. I later invite her but she say she no get time for love," he wrote.
Many praised the young lady for her hardworking nature while some users suggested that the young man should reach out to her so they could provide assistance.
Reactions trailing man's crush working at construction site
K_N_S FUNDS said: "Chai how i wish i don dey self-reliance, I for keep this girl as my future wife."
Jack$onBarter said: "Interview the girl and know what lead her into this! And get back to me brr… wanna give her a little support."
destiny 22339 said: "Bro try all your best to find this girl and get back to me I have something for her."
Lilly Robinson said: "Go date her straight take her out of stress, I see one for my farm village, I wan marry am straight tire for town girl."
kizz_Bizzy said: "See wife material she has a lot to put on the table shes blessed already."
Watch the video below …