Naira depreciated at both the authorised and unauthorised markets on Thursday to trade at N841.14 and N1,132.00 /$1, respectively.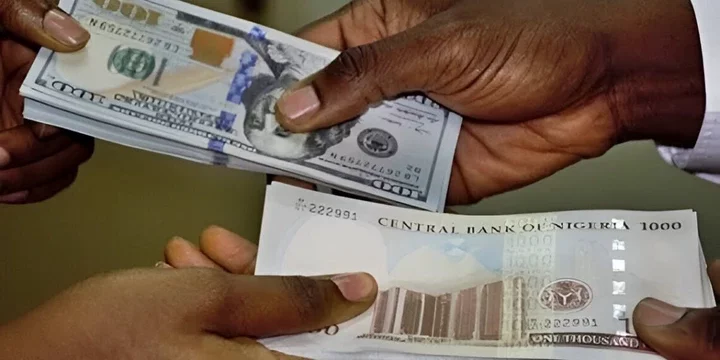 The naira weakened against the United States dollar at the official market on Thursday, after it gained in the previous market segment on Wednesday.
The naira closed at N841.14 to a dollar at the authorised window on Thursday, data published on the FMDQ website showed.
The rate represents a 2.70 per cent decline from N818.99 per $1 it exchanged in the previous session on Wednesday.
The naira commenced trading at N806.00 on Thursday before closing at N841.14. The local currency experienced an intraday exchange low of N1140.00 and a high of N600.00 before it finally settled at N841.14 per dollar on Thursday.
Similarly, the domestic currency fell against the US dollar at the parallel market on Thursday. According to Bureau De Change operators, the dollar was exchanged at N1,132.00 per $1 on Thursday as against N1,129.00 it traded in the previous market session on Wednesday.
The spread between the official and unofficial markets is N290.86 leaving a margin of 34.60 per cent as at the close of business on Thursday.