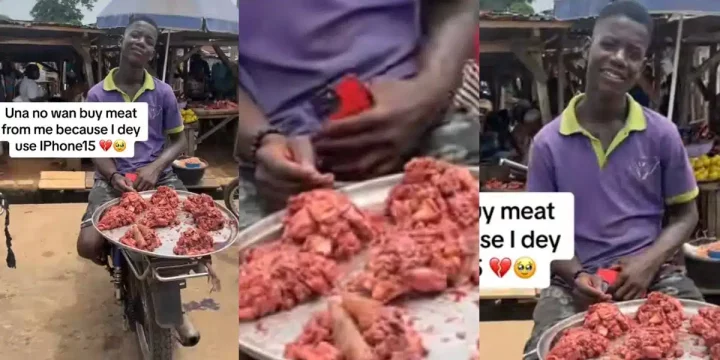 A young meat seller has garnered attention on social media by claiming that people are unwilling to buy his meat because he uses an iPhone 15 Pro Max.
In the video that attracted attention, the meat seller could be seen seated on a motorcycle with his meat displayed in front of him.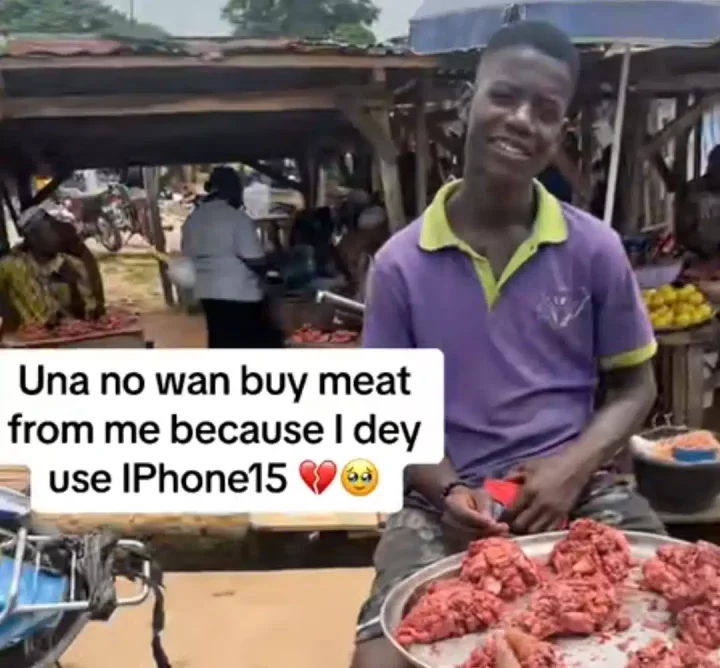 Simultaneously, he was showcasing what appeared to be an expensive mobile phone, believed to be an iPhone 15 Pro Max.
The video sparked discussions on social media after being posted with a caption suggesting that people avoid patronizing him due to the phone he uses.
AyomidePaul: "I no be ritualist abeg."
Bro Think He Carti: "‎you never tell us the kinds of meat you are selling."
Big Uptii: "‎I never ready chop human meat."
Confidence innocent: "‎I reject the meat with the blood of Jesus."
Dè Êmpêrõr: "‎Sellling meat and iPhone 15 how?"
David hadi Baiye: "‎Belike human meat I no buy."
officialmro: "‎Na the remaining of person wey you use you wan cut for us."
opetoba996: "‎The meat Dey scare me self."
Watch video: