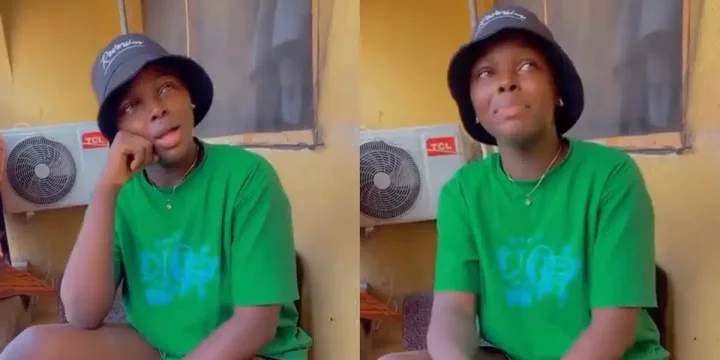 A lady has questioned her life choices pertaining to her living location in Lekki.
The young lady was being recorded unknowingly as she lamented over her decision to live in Lekki.
According to her, living in Lekki is just portraying a fake life as only recently, she had reached out to her mother to give her 3k to feed.
She cried out that hunger wants to kill her but somehow she is still struggling to keep up with appearances and still live in the highbrow area in Lagos.
Some reactions to the video:
@TaoFeek182 said: "Fake life is sweet sha, you fake it till you make it"
@OKWYtycoon wondered: "Sober reflection hope she'll do the needful afterwards tho!"
@Oladapomikky1 wrote: "From Lekki Toll gate down to Chevron naaa them dei live Fake Life pass…"
@izunikky added: "This is a big lie… people stay lekki for so many reasons… most is bcox of their work, and some bcox of the business setup they have and d kind of pple they want to attract to their business… all dis low live girls only go there to see if Dey can hook up with rich guys"
Watch video here: