A man recounted the unfortunate event that could have been worse after a tree fell on the exact same spot his mom was standing, just beside his Mercedes Benz.
The man, @Uba collection revealed that a palm tree fell into their compound and smashed his ash Mercedes Benz where it was parked.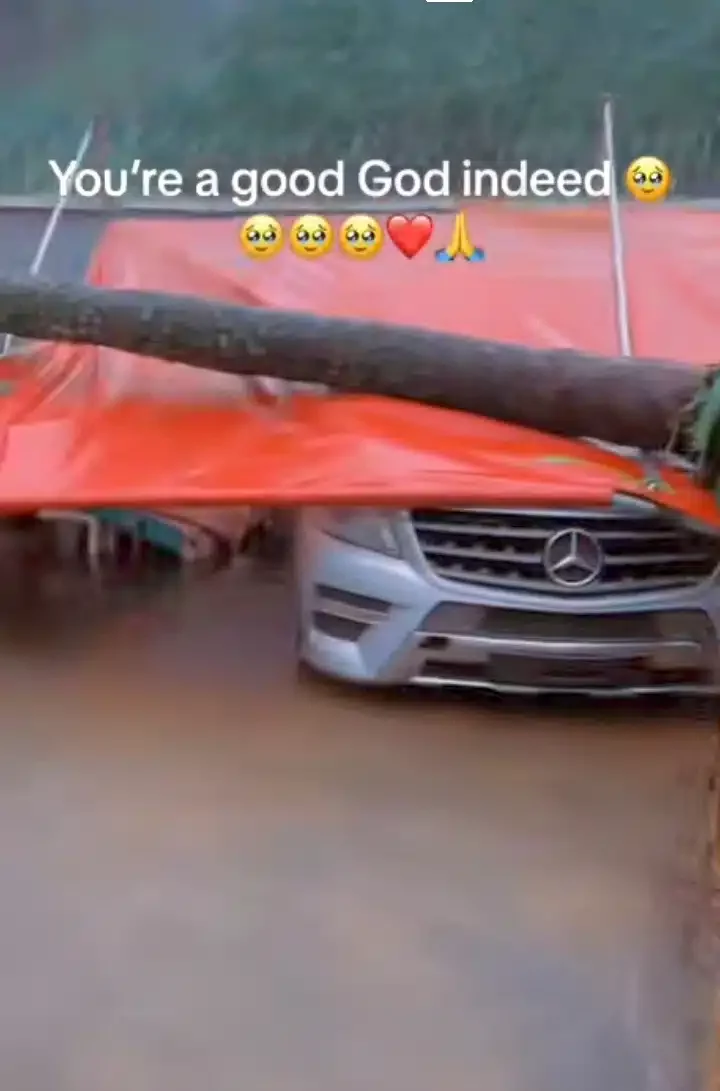 He revealed that his mother was standing at the car park when she got a call and left immediately before the tree came down on the car.
@Uba collection revealed in the comment section: "Nah my mum wey this thing wan hit she dey exactly where that thing fall but she got a call and rush to pick immediately and this happened 🥹🙏"
In reaction, @Johneuro💶💶 said: "When things like this happen be happy because God is about to do bigger ones for you bro"
@Koko wrote: "Bro cut down the tress around your house is very important Omo 💔💔"
@Sandraoffical said: "Thank God say nobody dey there ooo 💯💯especially children"
@Dr Lord pet JKT wrote: "I wish Na Lexus why Benz 😳"
@Martin Nancy stated: "this is why I stay up in fears whenever it's raining in the night….I always feel a tree will fall on us"
@Ogheneruro002 wrote: "God's the greatest ❤️,thank you lord for the life of your children 🙏🏽"
Watch the video below: