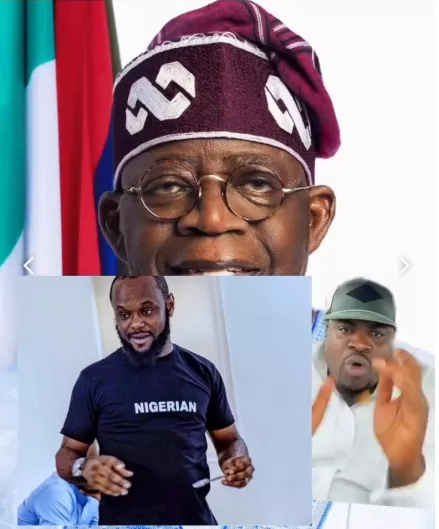 A Nigerian man simply identified as Philly, has asked Seyi Tinubu to talk to his father, President Tinubu, over the prevailing hardship in the country. In a video making the rounds on social media, the Nigerian man who spoke in Yoruba said
Since President Tinubu assumed office, you guys have just been appointing yourselves into office. All those you have appointed, don't they do their job? Do you guys just want to use the whole four years of your tenure to make appointments because you guys are not delivering at all. Your appointments are more than your deliveries.
Seyi talk to your father. You are seeing what is happening all over Nigeria. Let your dad start to deliver on his promises. Hunger and suffering is now available for every Nigerian.
You guys were the ones that said we should take power from the Northerners. Now we have given it to a Yoruba person, suffering is now like a uniform from everyone in Ondo, Lagos state and everywhere in Nigeria.
What kind of government are you guys running to the extent Nigerians no longer have food to eat? What is going on?"
He said this is a festive period and expects the government to provide palliatives now so people can see food to eat. He went on to say that himself and others in the diaspora have sent so much money back home that they can no longer keep up.
"A person you sent money to last week will still come back to you this week, saying the money is finished? Are we the ones ruling Nigeria because the whole problems in Nigeria now, it appears we in the diaspora are the ones solving them.'
Seyi, call your dad inside and tell him to deliver. It is not that hard'
Watch the video of him speaking below